Make your mark on DC at the year's best party—and show your compassion for homeless people. Together we can make a world of difference. No one should live hungry and homeless.
HeArt & Sole is the signature event of Central Union Mission, Washington, DC's oldest private social service agency—featuring Hell's Kitchen Winner Chef Rock Harper, celebrity chefs from all over the area volunteer their skills to provide gourmet tastes of their own creations. The glamorous evening includes a VIP chef competition, live entertainment and appearances by local celebrities all to help care for our hungry and homeless neighbors.
We're gearing up for HeArt & Sole, our culinary-focused fundraiser at the National Housing Center this year, and the tickets are going fast. Don't miss your chance to be a HeArt & Sole sponsor and to show your community spirit to 1,000+ committed Mission supporters.
Marketing Potential
As a partner or sponsor, you will benefit from supporting a great cause and partnering with Central Union Mission has real benefits:
87 percent of Americans say they are likely to switch brands to one associated with a good cause, when price is equal
78 percent are more likely to buy a product associated with a cause they care about.
66 percent would switch brands and 62 percent would switch retailers to support a cause they care about.
54 percent would pay more for a product that supports a worthy cause.
There's no more effective way to declare your organization's commitment to the community and to display your social conscience than to become a HeArt & Sole sponsor. Please contact Vice President, Development and Partnerships, Rev. Deborah Chambers at 202-827-3078 or via email at dchambers@missiondc.org today to affirm this critical connection.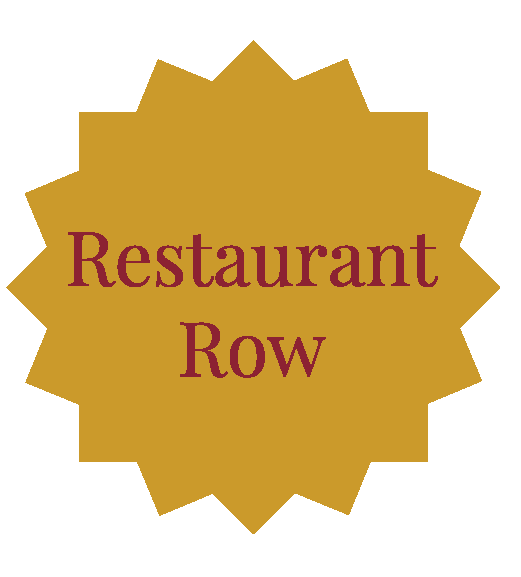 New special opportunity to spotlight your restaurant at the event plus through social media, web promotion, live media features, and more! Feature your restaurant's specialty—while making a difference in the city!
Ranging from $2,500 to $50,000, packages include:
An 8-foot table display for the restaurant, featuring a one-dish tasting
VIP pre-event tickets
Prominent listing and link on the Mission website
Name displayed at the event
Name recognition in The Missionary newsletter
Listing in our Annual Report
Benefits tailored to the level of sponsorship
Available Sponsorships
Premier Sponsor:

This is reserved for the Greatest of All Time sponsors with the GOAT shoes!

$75,000
Headline name recognition on all event materials
VIP pre-event tickets for ten (10) guests and event tickets for ten (10) guests
Premium recognition from the podium
Speaking opportunity at the event
Feature article in The Missionary newsletter
Exclusive headline listing and link on the Mission website
Name prominently displayed on signage at the event
Premium designated space for your info table and banner
Premier listing in our Annual Report
Premier name recognition on all event materials
VIP pre-event tickets for eight (8) guests and event tickets for eight (8) guests
Premium recognition from the podium
Speaking opportunity at the event
Feature article in The Missionary newsletter (circ. 45,000)
Prominent listing and link on the Mission website
Name prominently displayed on signage at the event
Premium designated space for your info table and banner
Prominent listing in our Annual Report
Premier name recognition on all event materials
VIP pre-event tickets for six (6) guests and event tickets for six (6) guests
Prominent listing and link on the Mission website
Name recognition in The Missionary newsletter
Name prominently displayed on signage at the event
Premium designated space for your info table and banner
Prominent listing in our Annual Report
Sandals Sponsor:

You don't know Him till you walk in His shoes

$10,000
VIP pre-event tickets for four (4) guests and event tickets for four (4) guests
Recognition from the podium
Listing and link on the Mission website
Name displayed on signage at the event
Premier name recognition in The Missionary newsletter
Prominent listing in our Annual Report
VIP pre-event tickets for two (2) guests and event tickets for four (4) guests
Prominent listing and link on the Mission website
Name displayed on signage at the event
Name recognition in The Missionary newsletter
Listing in our Annual Report
VIP pre-event tickets for two (2) guests and event tickets for two (2) guests
Prominent listing and link on the Mission website
Name displayed on signage at the event
Name recognition in The Missionary newsletter
Listing in our Annual Report
VIP pre-event tickets for two (2) guests
Prominent listing and link on the Mission website
Name recognition in The Missionary newsletter
Listing in our Annual Report
Mission Donation
Name recognition in The Missionary newsletter
Listing in our Annual Report